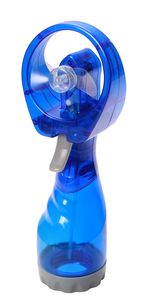 Last week I was in Japan with my family. First time we've been there! It was hot, but it was bearable. All the hotels we stayed at had air conditioning, and whenever the heat outside got too bad, we could cool down in some random store or mall, so it was not too bad. I like to think that my portable fan with water spray did help, I kept spraying water on my face and arms whenever we were out for more than an hour or so.
We had a Japan Rail Pass and traveled to Tokyo, Osaka, Hiroshima and Nagoya. Spent only a few days in each city (half a day in Osaka), so we didn't really get time to see much or even do as much shopping as I wanted to. We went to Edo-Tokyo Museum, Sensoji Temple, Tokyo DisneySea, Osaka Aquarium Kaiyukan, Hiroshima Peace Site, Hiroshima Castle, Nagoya City Science Museum and Port of Nagoya. Unfortunately the tickets for Ghibli Museum reserved for sale in Norway were already sold out, it was the place I wanted to go the most! Oh well, maybe next time…
I think I must say that of the places we went, DisneySea was the most fun, though Hiroshima Peace Memorial Museum and Hiroshima National Peace Memorial Hall was the most thought-provoking. Especially hearing the stories from the kids who experienced the bombing was quite heartbreaking. (Found the video here, English subtitles.) The Science Museum was kinda fun, but many of the exhibits didn't have explanations in English. And when we went to Port of Nagoya, there was a festival going on, so it was chock-full of people. We did get to see a parade and lots of people in kimono, which was interesting, but we decided to leave early so we wouldn't get stuck in traffic back when everybody else was leaving.
Before that we were at NCCC's yearly summer camp. It was great weather all through the camp! Had a great time talking with friends, and the sermons this year were interesting. Next year apparently the junior/youth/young adults camp will be held in a separate location from the main camp, wonder how that will work out…
Other than that, the last three months I went travelling a few other times. I went Easter Camp, to Stavanger to go up Preikestolen (The Pulpit Rock), and to some friends' wedding in Sweden. A few friends also visited me in Oslo.
I really enjoyed Professor Layton vs Phoenix Wright: Ace Attorney, and hopefully without spoiling anything, I must say that the ending/resolution was truly Professor Layton-like. Bastion's story is incredibly melancholic. Evoland had a fun gimmick and it was kind of fun seeing parodies of various games, but the whole parody thing made the story rather bland. Among The Sleep was sufficiently creepy without being full of jump scares and gore, and the ending there did surprise me (it is sad, but explains the game so well!) The last chapter of The Wolf Amongst Us had some difficult choices for you to make. The story in To The Moon was definitely memorable, though the game itself doesn't really have much "gameplay", besides walking around to pick up items, plus a small puzzle between each level/chapter. Just played The Walking Dead  Season 2: Episode 4 a few days ago, it ended on a rather big cliffhanger! Looking forward to the next/last chapter.
Summer is still quite hot in Oslo, which is positive, but both my house and my office doesn't really have good air conditioning so it gets quite hot inside. Hopefully it'll get cooler soon.
A final note: They played "Let It Go" everywhere in Japan! (In all electronics/movie/game stores, at least.) Got the song stuck in my head for a while. It's not a bad song, but dang, gimme a break.