Thus, exams are upon us again. In a bit under a week I'll be having my first exam, and roughly two weeks after that, I'll be in Hong Kong! Hum, instead of thinking too much about what I'm going to do in Hong Kong, I guess I should maybe start reading for the exams…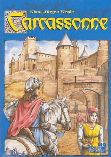 Well, I have actually done a little bit today, since my group at school decided to go to school to study a bit. We solved a few Logic problems from older exams, and then played a bit Carcassonne, which we've been playing almost the whole semester, whenever we want a break from doing schoolwork. We even keep tab of the scores, which has been surprisingly even when totalled. After we got the first expansion I've been on the last place though… I guess I need to play more aggressively.
Wait, I was talking about exams right? Well, I'll be having four exams this semester:
While Logic and Management of VL Date Volumes are at least somewhat oriented towards problemsolving, I'm a bit more worried about Natural Language Interfaces and SQ and PI, which is a bit more theory oriented. So, I do hope I'll manage to concentrate on reading for those exams.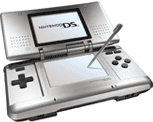 Well enough about that! So far the things I've been thinking about doing in Hong Kong is:
Eating a lot
Take pictures a lot
Buy Nintendo DS and games!
Buy candy (mostly for gifts to other people)
I'm sure the list will be longer, but I guess I should concentrate at least slightly on exams for now… So, I'll just leave this post at this.