I bought the Resident Evil 6 Collector's Edition. (The T-shirt was not part of it, but I got it for free because the web shop had a campaign. The green penguin thing was also bought separately.) Been playing it with Vilhelm. It's not a superb game, but it's fun playing it with my brother nevertheless.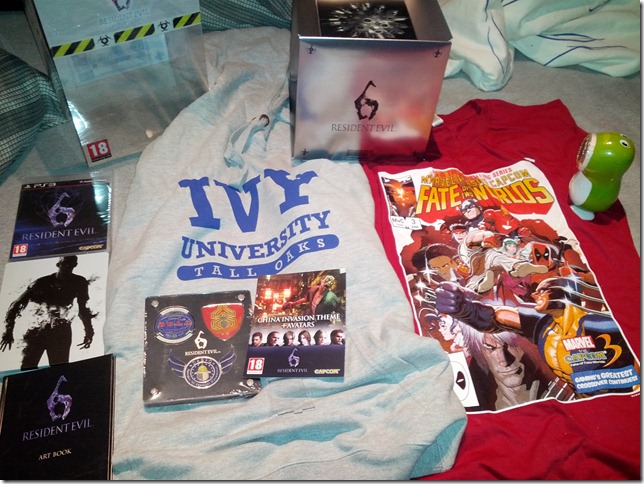 Went to Bergen one weekend with some people from the Oslo youth group to help lead the youth meeting. I was in charge of leading some games, mostly. After the youth meeting we went out to town with some of the youth. We ate at a restaurant with a polar bear.
The weekend after that I went to Stockholm to visit Gamex. It was somehow even less impressive than previous years, though I did get to see Yann there at the Nintendo booth, and try out the Wii U. The only game I tested where I got to use the Wii U Gamepad was New Super Mario Bros. U, where I tried to add blocks on the stage to help the other four people playing. It was interesting, but not really a overly impressive use of the gamepad. I'm guessing that ZombiU had the "best" use of the gamepad, but I didn't bother trying it because it had the longest queue. If I buy the Wii U, I'll probably get that game though. Haven't quite decided if I'll buy the Wii U yet since my plan for Christmas was to finish as many of my older games as possible first. Maybe next year.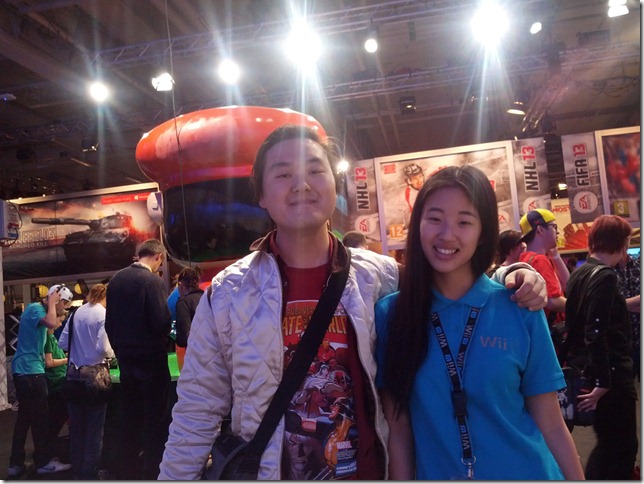 I also bought the latest Professor Layton game for the 3DS: Professor Layton and the Miracle Mask. They didn't have it at Gamex, so I just bought it at GameStop. Great game! There haven't really been so many "must-buy" games for the 3DS. Even less so for the PS Vita. But I'm really looking forward to Zero Escape: Virtue's Last Reward, the sequel to Nine Hours, Nine Persons, Nine Doors, one of my most favorite DS games. (I played that game untill 8 in the morning one weekend.) Will probably buy the sequel for the 3DS in any case, because I'm a sucker for 3D. (It is also available for PS Vita.)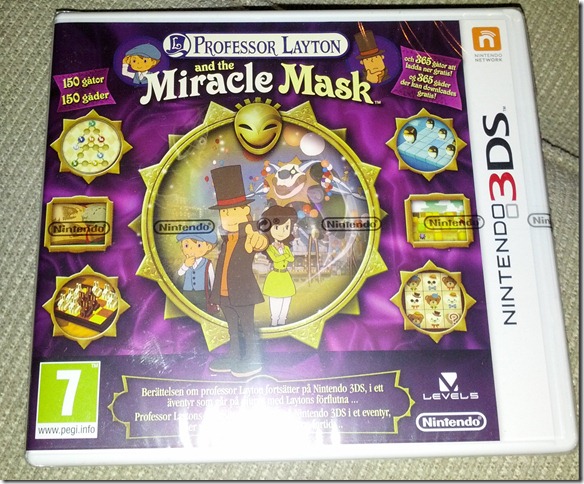 Oh and lastly, I had surgery last week. If you want more details about that, just ask me. I guess I'll refrain from posting details about the surgery publicly, even though I already posted TMI on Facebook according to some people.