I recently started watching the new Hunter X Hunter anime, it's quite an enjoyable show. Even though I already know the story from the manga, it was still nice to see it again. I like hearing the characters thoughts and reasons for the things they're doing, and how the characters change throughout the series. Not just the main characters, even the enemies are (sometimes) shown as more than just "people to defeat", but as people with various goals and doubts.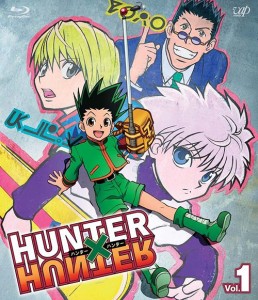 On Netflix I've been watching Suits, Breaking Bad and House of Cards. My brother was saying how House of Cards is basically the same type of show as Breaking Bad, and I guess it is not a bad comparison. I found both of these shows enjoyable, but rather depressing to watch. But then again, some of my other favorite non-sitcom shows, The Walking Dead and Game of Thrones are really quite depressing too, and Dexter isn't exactly a happy show either.
I guess watching sitcoms once in a while is at the very least good for giving a bit more positiveness than those other shows do. I do enjoy watching How I Met Your Mother and Modern Family once in a while, and Sket Dance on Crunchyroll is also more of a feel-good show, though it does have some sad episodes, in particular the ones about the main characters' background stories.
I've been experimenting with baking bread using the "no-knead" method, where you basically just mix together the ingredients and then let it sit in the bowl for a long time (12-18 hours) before folding it together with some flour with a spatula, proofing for another hour or so and then baking it in the oven. Some of it turned out well, like the following photos. I think they're from the first time I tried it, if I'm not mistaken!
Other times the bread didn't really rise properly, and I'm not 100% sure why. It could be either because the temperature in my apartment is too low, or I mess up some of the ingredient proportions (in particular the amount of water compared to flour), or it could be because the dry yeast I have is actually expired. I still use it because in general dry food should be okay even after expiration. Though the other problem with the dry yeast is that the box states that each sachet is supposed to be used within three days after opening, but this recipe uses so little that it takes many weeks or even months before I can use up even one sachet. Still, the last bread turned out OK after I added a bit more yeast and also put it on a lukewarm stove so it would rise more properly… Will have to experiment a bit more!
I've played quite a few games since last blog update:
As for socialization I guess the last few months I haven't really spent as much time as I could have on socializing, though I still go to church twice a week. I invited Vilhelm over to play Mario 3D World last Sunday, trying to get all the stars and other collectibles, that was quite fun! We also had a "boys' night" with the boys from church. Made a big burger. (That we cut up and shared.)
Unfortunately had to skip out on the swimming trip and the ski trip because my operation wound hasn't fully healed yet. But it feels like it's almost there! Hopefully this time it'll stay fixed so I don't need another operation and no longer need to clean the wound twice every day.