Was in Gothenburg last weekend (Thursday to Sunday), had an enjoyable time being with friends and doing a little bit of shopping. On Friday we went to Connie's house after doing some shopping, and played some Guitar Hero. Then went to fetch Minh Thu and Monica at the bus station.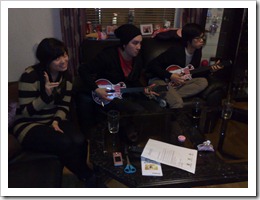 Saturday was more shopping plus cooking dinner (well, Jenny did most of the cooking) at the youth hostel that we stayed at. Also met Catherine!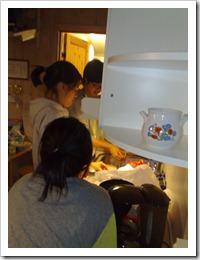 On Sunday we went to church and joined the youth meeting.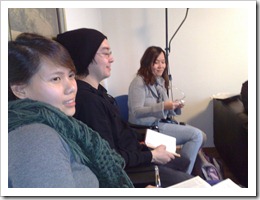 I didn't buy as much candy as I wanted to, because I spent more time meeting with people and wandering around town, but I guess it's ok. I ended up buying Mirror's Edge, Dead Space and Far Cry 2 for the PC. (I said I wouldn't buy more games untill I finished many of those I already have, but, uh, they were on sale!) Also bought Dominion: Intrigue and Dominion: Seaside. Oh, also bought a scale, so now I can keep statistics over my weight together with my exercising data. In the end I might've used even more money than the others who mostly bought clothes. (Except Enoch, who bought both clothes and lots of games from Jocke…)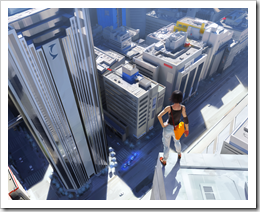 Went to my parents house for dinner today, played some Dominion: Intrigue with my brothers. Also turns out Vilhelm also ordered Mirror's Edge for the XBox 360. Too bad, oh well. Already started playing it on the PC, so I guess I'll probably keep playing it there. Even though I too do prefer playing on the XBox since my laptop isn't really *that* powerful, so I have to play with lower graphical details…